It takes time to create the perfect resin coaster. 11 steps spanning five days to be precise. Take a look behind the scenes to see how we do it.
Resin is created when liquid resin and a harder are combined. Over the course of 30 minutes, you are able to layer pigments, additives and heat to create the dimensional effects you see in front of you. As the 30-minutes elapses, the resin will start to cure and your final piece starts to take shape of the mold it sits in.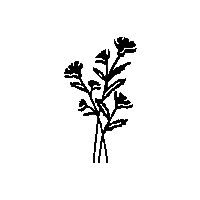 After 48 hours, the resin is safe to touch. At this point we are able to demoed a piece and move forward to the next step in the product curation journey. If this happens before the resin cures, the coaster will lose its shape, the oil from our fingers will embed in the resin surface and ruin all of the good work we've done!
No Female Has Officiated A High School Soccer State Championship Since 1997
PRO is responsible for assigning referees to professional men's and women's leagues in the U.S. such as the MLS and NWLS. It is not associated with the ISRC.
Through her position at PRO, Serafini has discovered that women in all states, not just Illinois, have difficulty being assigned quality games.
Madison recalls male players and coaches looking "dog-eyed" and "shocked" when she showed up to ref their games. Male officials on her crew have routinely forced her to work the sideline despite her being assigned as the head official.
"I've had people tell me 'you wouldn't have made that call if you were a guy,'" Madison said. She added that players and coaches often test her more than they would a male referee and think they can get away with more because she is a woman.